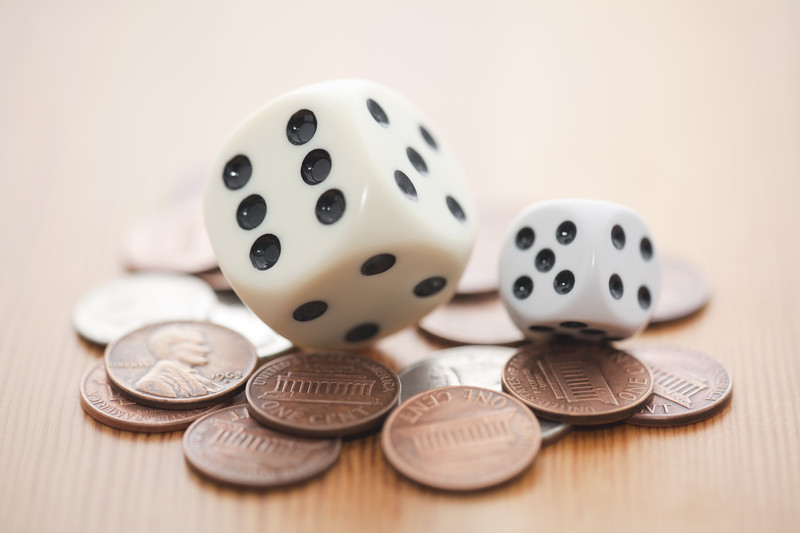 Category Focus
Risk Management
Make Smarter Risk Management Decisions
Every organization and all industries face risk. While no individual or organization can predict specific risks, risk managers and insurance professionals need to know how to identify and analyze loss exposures and take steps to minimize the financial impact of the risks they impose. A risk management program is a combination of risk avoidance, risk control, and risk financing techniques. IRMI has the resources to help risk managers and insurance professionals succeed.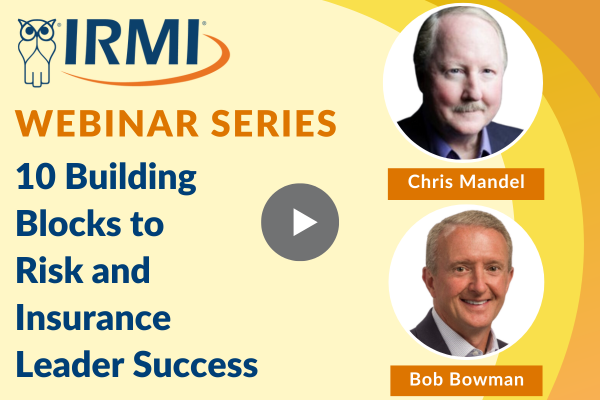 10 Building Blocks to Risk and Insurance Leader Success
Based on the IRMI Risk Report by the same name, this session presents ten critical elements to charting a successful career in risk management and those elements especially helpful to leadership development at the highest levels.
8/15/23
---
Featured Subscription Content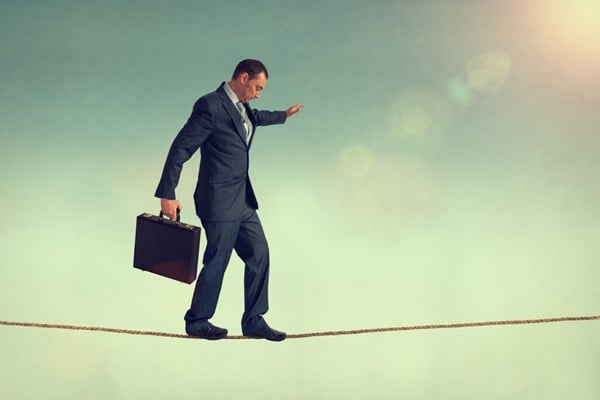 Practical Risk Management
Designed to help risk management and financial executives start and maintain a risk management program, Practical Risk Management discusses the entire process from exposure identification through implementation and monitoring of the program.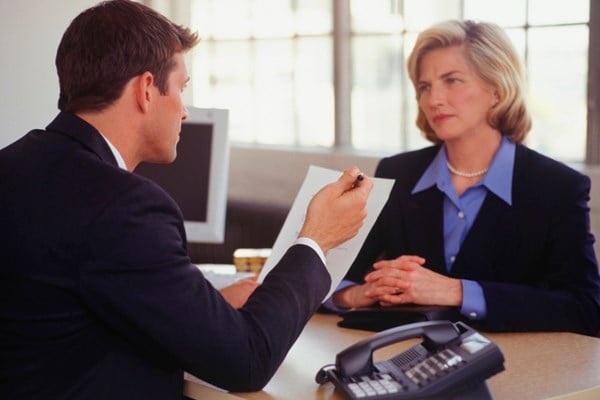 Contractual Risk Transfer
A one-of-a-kind resource to help you draft rock solid risk transfer and insurance clauses for construction contracts, leases, purchase orders, rental agreements, oil and gas drilling and production contracts, and many other contractual agreements. Includes updated model clauses, discussions and summaries of relevant state statutes, and advice on relevant topics and strategies to keep you informed and covered.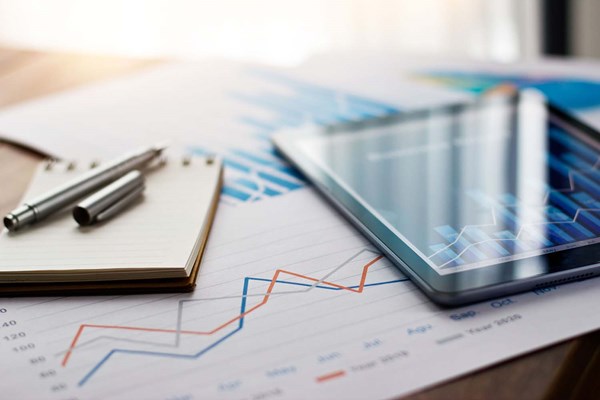 The Risk Report
Provides analysis and interpretation of the latest innovations in insurance coverage and risk management practices, coverage and risk management strategies, and updates on emerging loss exposures.
Subscribe to IRMI Update
Stay in the know about the latest trends, discover practical risk management tips, and get insight on important case law with this free e-newsletter.
Additional IRMI Resources
Comprehensive solutions to help you answer questions quickly and correctly
Insurance Checklists
An easy-to-use checklist to assist insurance buyers, risk managers, agents, consultants, and brokers in developing insurance programs to respond to the unique loss exposures of any client
Cancellation Guide
A tool to help insurance and risk management professionals keep up with state laws that pertain to cancellation or nonrenewal of an insurance policy
Set Up Your Free IRMI Account
101 Common Commercial Lines Coverage Gaps
Avoid losing a client or facing an errors and omissions (E&O) claim by identifying these common coverage gaps.
Risk Management: Why and How
An easy-to-understand introduction to risk management and the risk management process for organizations large and small.
Directory of RMI Programs
To facilitate companies with an interest in recruiting risk management and insurance majors, IRMI has compiled this directory of undergraduate risk management and insurance (RMI) programs.
Solving the Insurance Industry Talent Crisis
Explores the value in hiring RMI majors, how to select a quality program from which to recruit, and how you can get involved in supporting RMI education to help both your company and your industry.