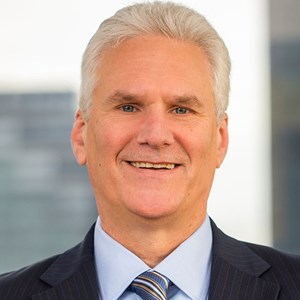 (248) 433–7689
Oswald Companies
1100 Superior Ave. , Ste. 1500
Cleveland , OH 44114
Tim Walsh
Senior Vice President, Director, Design and Construction
---
Mr. Walsh, who provides insights on wrap-up strategies for IRMI.com, serves as a risk adviser and broker to owners, developers, and contractors on risks associated with construction projects. He has expertise in understanding and managing risks arising from construction operations, risk allocation, project risk management, and risk transfer. Mr. Walsh was a technical contributor to the fifth edition of IRMI's The Wrap-Up Guide.
A risk adviser on over 500 construction projects, Mr. Walsh has extensive experience in contract review, feasibility analysis, insurance program design, marketing, implementation, wrap-up project management, and financial reporting. He has created numerous national contractor controlled insurance programs and owner controlled insurance programs and has worked on projects both nationally and internationally in virtually every industry sector. In addition to wrap-up programs, he also advises clients on builders risk, joint ventures, project professional liability, contractors pollution liability, and subcontractor default insurance.
Mr. Walsh currently serves as the director of the design and construction practice for Oswald Companies, an employee-owned insurance brokerage firm headquartered in Cleveland, Ohio, where he leads a team of 30 professionals serving the needs of design professionals, contractors, and owners. He also serves as a strategic adviser to Oswald's largest construction clients.
His experience in construction risk management and insurance spans over 30 years both as an underwriter for Travelers and as a broker, holding various senior leadership positions at Aon, including executive vice president and national director of project solutions.
Mr. Walsh earned a bachelor of science in business administration in marketing from the University of Denver. He earned the professional certification of Construction Risk and Insurance Specialist (CRIS) and completed the Aon Catalyst Global senior leadership program in association with Harvard Business Publishing. He is a frequent speaker at industry conferences on the topic of construction project risk management and is the author of several published articles.