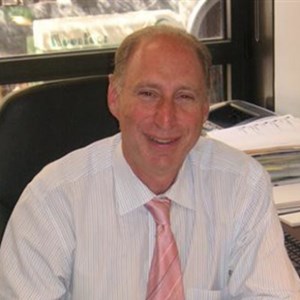 (646) 249–0577
Project Risk Consultants, Inc.
9 Joseph Ct. , 9 Joseph Ct.
Syosset , NY 11791
Richard Resnick
Founder, President
---
For over 40 years, Mr. Resnick has been associated with the insurance industry, earning a reputation for particular expertise in the design and development of wrap-up insurance programs. He has been involved in well over 300 projects totaling in excess of $25 billion in values. He has extensive experience in all project-related insurance coverages—that is, wrap-ups, builders risk, professional liability, environmental, and owners interest, as well as business risk and contract analysis. He serves as an outstanding resource for all clients (owners and contractors). He also participated as a technical adviser for IRMI's development of the fourth edition of The Wrap-Up Guide, which was published in 2006. Mr. Resnick also contributes articles on wrap-ups, or controlled insurance programs, to IRMI.com. He has also been published by such groups as The Real Estate Journal, the New York State Subcontractors Association, and the University Risk Management Insurance Association.
Mr. Resnick is founder and president of Project Risk Consultants, Inc., a consulting firm dedicated to construction risk management. Prior to founding Project Risk Consultants, Mr. Resnick was a national program executive for Aon's Construction Services Group. His role was to provide oversight and leadership for Aon clients with large national wrap-up programs. Additionally, he lent his experience to assist in providing strategic direction for all of Aon's wrap-up clients across the country.
Mr. Resnick held the position of regional wrap-up practice leader for the Willis Group. Previously, as senior vice president and director of Tanenbaum-Harber's wrap-up group, he brought a strong understanding of complex construction insurance issues to his responsibility for the management, development, and servicing of new wrap-up programs. Prior to that, he held positions in the construction practices of the Allied Group and Johnson & Higgins. Over the years, Mr. Resnick has dealt extensively with the contracting and real estate community as well as government agencies.
Mr. Resnick has done work for such names as Forest City, Related Properties, Silverstein, Durst, Rockrose, Dermot, Trevor Davis, Zeckendorf, Lightstone, Vornado, Morgan Stanley, and Tishman Speyer, to name a few. He has worked closely with many general contractors such as Turner, Skanska, Tishman, Lend Lease, Hunter Roberts, HRH, George Fuller, and Plaza Construction.
A frequent lecturer, Mr. Resnick has taught classes for the Nassau County Insurance Agents Association and the Pohs Institute Licensing Program. In addition, he has served on the faculty of Hofstra University and St. John's University. Mr. Resnick has also moderated IRMI roundtable discussions and has served as a sole presenter for wrap-up sessions at several IRMI conferences. He has participated in panel discussions for the Washington, DC, chapter of the Construction Financial Management Association, has led a seminar discussion on wrap-ups for the Design Build Institute, and has been a guest speaker on construction insurance at local Chartered Property Casualty Underwriter Society chapters, the Associated General Contractors of America, the Employee Benefits Institute, the American Bar Association, Lorman Educational Seminars, the Building Trades Employers' Association, the New York State Society of Certified Public Accountants, Gotham Networking Group, Construction Summit Sponsored by the Cross Agency, the University Risk Management and Insurance Association National Conference, and the Long Island RIMS Chapter.
A graduate of CW Post College, Mr. Resnick earned a master of business administration degree in finance from Pace University. He also holds the Associate in Risk Management (ARM) designation.
Mr. Resnick was the 2014 recipient of the IRMI Words of Wisdom (WOW) Award, presented at the 34th IRMI Construction Risk Conference.