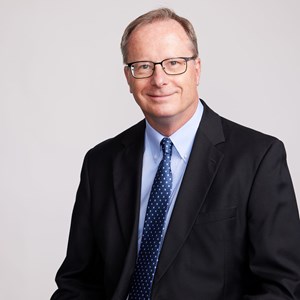 (817) 635–3620
Cokinos, Bosien & Young
Crestview Tower , Ste. 800 105 Decker Ct.
Irving , TX 75062
Patrick J. Wielinski
Principal
---
Mr. Wielinski is a principal in the Dallas-Fort Worth office of Cokinos, Bosien & Young. He practices in the areas of construction, insurance coverage, and risk management. In the 2021 Edition of Texas' Best Lawyers®, he was recognized as the 2021 "Lawyer of the Year" in Dallas/Fort Worth for his work in insurance law. He is past chair of the Insurance Law Section of the State Bar of Texas and regularly lectures to construction, insurance, and legal groups on insurance coverage and risk management issues.
Mr. Wielinski is the author of Insurance for Defective Construction, the fifth edition of which was published by IRMI in 2018. He is also the co-editor of Construction Insurance: A Guide for Attorneys and Other Professionals, published by the American Bar Association Forum on the Construction Industry, of which he coauthored the chapter on commercial general liability coverage. He has co-authored Contractual Risk Transfer, also published by IRMI. In addition, he is a contributing author for two other IRMI references: Construction Risk Management and, Professional Liability Insurance. Mr. Wielinski regularly authors numerous other publications for insurance, construction, and legal organizations. He also contributes articles on insurance coverage for construction defects to IRMI.com, over 30 to date.
Mr. Wielinski is a member of the Associated General Contractors of America Surety Bonding and Construction Risk Management Committee and, as part of that committee, monitors the status of insurance law on a national basis as applied to construction risks, filing amicus curiae briefs for a number of Texas and national construction trade organizations in important cases to the industry.
Mr. Wielinski received his bachelor of arts degree, summa cum laude, from St. John's University and his law degree, cum laude, from the University of Minnesota. He is a fellow of the American College of Coverage and Extracontractual Counsel and has been recognized by Chambers USA—Texas Construction and Insurance Law, Texas Best Lawyers—Construction Law, Best Lawyers in America—Insurance Law and Construction Litigation, Who's Who Legal—International Insurance and Reinsurance Lawyers, and as a Texas Super Lawyer.