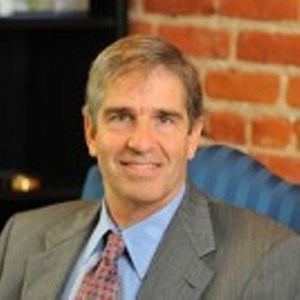 (202) 558–2100
Alba Environmental, LLC
1850 M St. , NW, Ste. 840
Washington , DC 20036
Michael O. Hill
Principal
---
Mr. Hill contributes articles on environmental issues for IRMI.com and has over 30 years of experience as an attorney, insurance broker, and corporate officer.
After 16 years as a Department of Justice environmental enforcement trial attorney and law firm partner (where he represented the world's largest user of environmental insurance), Mr. Hill chaired Marsh's environmental practice (then the world's largest environmental insurance brokerage). Six years after starting Alba Environmental (a law firm and brokerage) in 2004, he was nominated by the White House and selected to serve (while remaining at Alba) as general counsel and chief operating officer of the $773 million environmental trust created by the US government and 14 states to remediate and redevelop the 89 properties left behind in General Motor's 2009 bankruptcy, the largest trust of its kind and the largest brownfield undertaking in US history. In 2020 and to develop climate-supporting insurance products otherwise lacking in the commercial insurance world, Mr. Hill cofounded Blue Dot Climate Insurance.
Mr. Hill is a graduate of Williams College and Yale Law School; a member of the Bar in New York, Vermont, and Washington, DC; and a licensed surplus lines insurance broker.