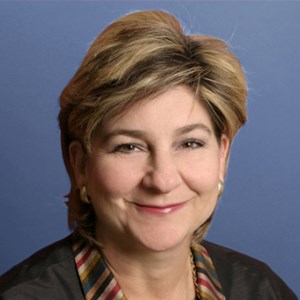 (213) 943–1425
Salamirad, Morrow, Timpane, & Dunn LLP
355 S Grand Ave. , Ste. 2450
Los Angeles , CA 90017
Marilyn Klinger
Managing Partner
---
Ms. Klinger writes about surety for IRMI.com and serves as the managing partner of Salamirad, Morrow, Timpane, & Dunn's Los Angeles office. She is involved in all aspects of construction law on a state and national level, representing the full spectrum of the construction industry for owners, contractors, subcontractors, and sureties. Ms. Klinger's practice includes time-related claims and litigation (e.g., delay/impact); legal advice and counsel regarding the contracting process (e.g., bidding and contract disputes/performance bond claims); payment enforcement/defense (e.g., payment bonds/mechanics liens/stop payment notices); administrative, scope claims, and litigation (e.g., differing site conditions, change and extra work orders/inadequate plans, specifications, and subcontractor substitutions); and counseling and transactional services to the construction industry (e.g., general advice and counsel, including contract preparation, evaluation, and negotiation). In addition, she has extensive experience in dispute resolution including litigation, trial, appeals, arbitration, and mediation.
Ms. Klinger is a hard-working "straight shooter." Early in her career, she became a pioneer in construction law, being one of the first women attorneys to practice in the primarily male field. Through her passion and unique intelligence, she has established a vital, nationwide practice involved in all aspects of construction law and a career marked by increasingly prominent leadership positions. She is recognized as an innovator in legal problem-solving and as a thought leader who is a frequently published author and sought-after speaker for professional legal, construction, and educational publications and organizations.
Ms. Klinger is involved in many local and national construction and surety associations and has written extensively in the area. The following is a sampling.
Active participant, frequent speaker, and immediate past chair of the Fidelity and Surety Law Committee (FSLC) of the American Bar Association (ABA) Trial Tort and Insurance Practice Section (TIPS)
Active participant and previous chair of the Fidelity & Surety Committee of the International Association of Defense Counsel
Speaker and moderator at the Joint Program of the ABA Construction Forum and TIPS/FSLC
Member, ABA/Forum on the Construction Industry, Steering Committee, Division 5
Member, Associated General Contractors of America Contract Documents Committee
Panel member at the various annual Construction Superconferences
Cosponsor of the Western States Surety Conference and speaker at Annual Conference in March 2009
Speaker at 5th Annual Pacific Builders Safety Expo April 2009
Active participant and speaker of the Surety Claims Institute and National Bond Claims Association
Guest lecturer on the subject of contract surety bonds at Stanford University's Graduate School of Engineering beginning in 1993
Faculty member of the ABA National Institute on the Law of Suretyship as coauthor of the chapter "The Contract Performance Bond"
Active participant and former president of the Fidelity & Surety Claims Association of Northern California
Active participant and speaker at the Surety Claims Association of Los Angeles, the Surety Association of Northern California, and the Surety Underwriters Association of Southern California
Ms. Klinger has been recognized in Who's Who in American Law and Who's Who in American Women.
Ms. Klinger received her bachelor of science degree, cum laude, from the University of Santa Clara in 1975 and her juris doctor degree from the University of California, Hastings College of the Law, in 1978. While in law school, she was a member of the Thurston Honor Society, the Order of the Coif, and the Hastings Law Journal editorial staff.