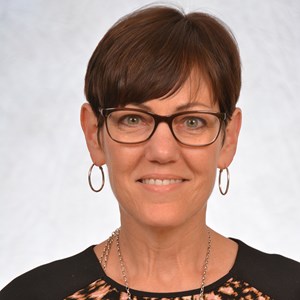 (508) 947–2247
Kathleen A. Creedon
Owner, Consultant, Collaborator
---
Ms. Creedon writes on wrap-up strategies for IRMI.com.
Ms. Creedon's background includes 38 years of experience in the insurance and risk management field, with the last 26 concentrated in construction operations. She has worked almost exclusively with wrap-ups or controlled insurance programs (CIPs) since 1997. She has set up, administered, managed, or consulted on over 75 CIPs for commercial and residential projects. Ms. Creedon has developed numerous training programs to teach various parties about wrap-ups, including their feasibility, implementation, operation, and closeout, and is a frequent speaker on the topic.
Ms. Creedon is the founder and principal of Wrap Strategies, an advisory and DBE/SBE certified consulting firm that was started in 2001 and specializes in all aspects of controlled insurance programs. While at Wrap Strategies, she has provided customized services, including education and training, project/program risk financing studies, broker and administrator RFQ/P assistance, document design or review, program design, insurer specifications, proposal evaluation and analysis, OCIP and CCIP comparisons, program implementation assistance, ongoing program oversight, interim or post-program auditing, post-program analysis, process improvement analysis, litigation support, expert witness assignments, and wrap-up administration system design assistance to contractor, public and private project owner, agent, broker, consultant, attorney, insurance company, and wrap-up service provider clients.
Prior to Wrap Strategies, Ms. Creedon served as vice president of Wrap Services for Aon Risk Services, Inc., where she led a team responsible for the sale and management of wrap-up programs. Ms. Creedon sold and managed projects that included single site and rolling programs for multiple clients and also managed the construction claim department. While at Aon, she was responsible for CIP feasibility analysis, contract review, program design, program manual composition, team assembly, safety plan review, medical management arrangements, and service agreement negotiations. Prior to joining Aon, Ms. Creedon served as a vice president and branch manager for Gow & Hanna West, Inc., located in Irvine, California. In that position, she managed a branch office of a regional commercial lines agency consisting of large construction accounts. Her experience also includes previous positions as a marketing manager and construction account manager.
She has written articles and white papers and spoken on behalf of several organizations on the topic of CIPs. Ms. Creedon created and presented many wrap-up presentations for IRMI, including an in-depth multiday program, and designed and presented CIP content for the National Alliance (Certified Insurance Counselors) continuing education curriculum. Ms. Creedon also developed criteria to assist insurance companies assessing brokers offering CIP administration services for general liability-only CIPs and performed many assessments. In her work, Ms. Creedon is frequently required to understand the needs of various stakeholders and address inherent conflicts that may result from utilization of a CIP. Ms. Creedon provides litigation and expert witness services, which also allows the opportunity for making improvements and proactive troubleshooting when assisting clients with implementing new programs.