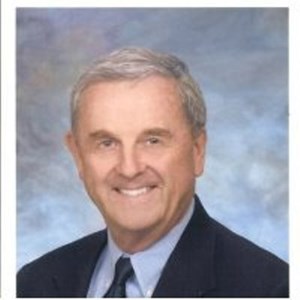 (661) 588–1100
CSU Bakersfield SBDC
PO Box 12588 , PO Box 12588
Bakersfield , CA 93389-2588
John Pryor
Management Consultant
---
Mr. Pryor writes on continuous performance improvement for the Insurance Industry section of IRMI.com.
Mr. Pryor is CEO of his consulting firm and retired in 2006 as co-founder of Kern Insurance Associates, Inc. in Bakersfield, California. He began his insurance career in San Francisco in 1956 working for two insurance companies. In 1960, he joined his father's agency in Bakersfield which evolved into Kern Insurance Associates in 1970.
In addition, he co-founded in 1985 a highly innovative and separate personal lines agency (separate from Kern Insurance), Personal Express Insurance Services. Both firms are still prominent in the central California marketplace.
Today, he continues to serve as an independent consultant, not as a broker. His consulting practice includes working with business owners to continuously improve their insurance and risk management programs and, when claims or other problems arise, to help resolve them quickly and effectively without litigation. It also includes working with attorneys and CPAs to help them help their respective clients resolve "sticky" insurance issues. He also writes a monthly newsletter on current risk management and insurance issues—within the context of Deming's principles of quality management.
Mr. Pryor has been very active in the insurance industry. He is a past member of the Board of Trustees of the "Institutes" (AICPCU/IIA). He concluded a 5-year term on the board of governors of the CPCU Society in 2005. He was the founding chairman of the CPCU Society's Total Quality Special Interest Section and past president of the California "Big I" (now Insurance Brokers and Agents of the West).
He received his B.A. from San Jose State University. He is the 2004 recipient of the prestigious John Brock Community Service Award conferred by California State University Bakersfield.