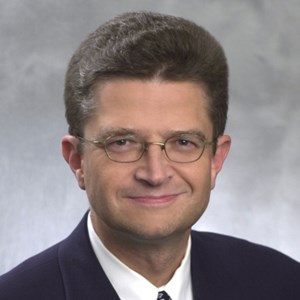 (310) 284–2239
[email protected] [email protected]
Cox, Castle & Nicholson LLP
2029 Century Park E , Ste. 2100
Los Angeles , CA 90067
Jeffrey D. Masters
Partner
---
Mr. Masters is a litigation partner and founding chair of the Risk Management and Insurance Coverage Practice Group at the preeminent real estate and construction law firm Cox, Castle & Nicholson LLP, based in Los Angeles. He serves owners, contractors, investors, developers, and homebuilders. He heads the firm's Development Risk Management Practice Group and focuses on real estate, construction, and insurance coverage litigation. A major part of his practice is preventive counseling for real estate developers, homebuilders, investors, and lenders on insurance and other risk transfer issues.
Mr. Masters prosecutes complex insurance coverage claims and litigation against insurers in California and nationally. In his national transactional practice, he provides strategic risk management legal counsel on complex contractual risk transfer issues such as indemnification, insurance, and limitation of liability provisions; negotiation, structuring, and implementation of liability and property insurance programs; operational risk management; and planning and execution of project exit strategies, including insurance for post-dissolution completed operations risks.
He also advises clients on risk allocation issues in joint venture agreements, limited liability company operating agreements, leases, management agreements, and residential and commercial asset acquisitions and dispositions; design and construction quality assurance programs; and managing and insuring risk in mixed-use projects, condominium conversions, shelf condominiums, adaptive reuse projects, repositioning of distressed real estate assets, and commercial and residential leasing and sales.
He is a contributing author for IRMI's Contractual Risk Transfer publication and has written articles for The Risk Report. He served as a technical consultant for California Liability Insurance Practice: Claims and Litigation (California Continuing Education of the Bar, 1991) and authored the chapter on exculpation, indemnification, and insurance in Office Leasing: Drafting and Negotiating the Lease (California Continuing Education of the Bar, 1996).
Mr. Masters received his bachelor of arts degree (summa cum laude), his juris doctor, and his master of business administration degrees from the University of California, Los Angeles.
Mr. Masters was the 2000 recipient of the IRMI Words of Wisdom (WOW) Award, presented at the 20th IRMI Construction Risk Conference. In addition to IRMI, he is a frequent speaker on risk management and insurance topics for real estate industry groups, including Pacific Coast Builders Conference, Building Industry Association, National Association of Home Builders, and Building Owners and Managers Association.