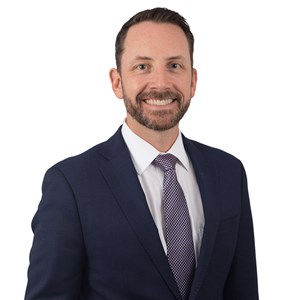 (239) 316–7244
Saxe Doernberger & Vita, P.C. (SDV)
999 Vanderbilt Beach Road , Suite 603
Naples , FL 34108
Gregory Podolak
Partner
---
Mr. Podolak writes the commercial liability additional insured issues column for IRMI.com.
Mr. Podolak is the managing partner of Saxe Doernberger & Vita, P.C. (SDV) Southeast, and a member of the firm's Executive Committee having practiced his entire career at SDV as a policyholder coverage lawyer. He relocated to Florida in 2016 to establish the firm's southeast office.
Mr. Podolak handles issues involving all lines of coverage. He has extensive experience in strategic risk transfer and assists his clients in all manner of concerns, from coverage placement and drafting contracts to complex litigation. His litigation practice includes successful arguments in courts in multiple jurisdictions, including a $40 million builders risk claim in New York federal court involving previously unsettled issues of law related to coverage for construction scheduling impact costs; a Florida Supreme Court case ruling that a notice of right to repair is a "suit" and placing the burden on insurers to show why the defense of such a process should not be provided; and a case before the New Jersey Supreme Court holding that damages caused by construction defects triggers commercial general liability (CGL) insurance.
Mr. Podolak also leads the firm's Cyber Risk concentration, advising clients in all industries facing exposure in this emerging market and, most notably, successfully argued on behalf of his client in a seminal case before the Connecticut Supreme Court involving a $6 million claim in data breach-related damages that may shape the future of available CGL coverage for cyber-related incidents.
In addition to an active practice, Mr. Podolak frequently collaborates with national insurance brokerage firms and regularly speaks and authors articles on a variety of insurance coverage topics.
Mr. Podolak has also been named as a Super Lawyers' Rising Star for 8 consecutive years (2012–2020) and was a recipient of the 2015 Connecticut Law Tribune New Leaders in the Law award.
Mr. Podolak received his bachelor of arts, magna cum laude, from Iona College and his juris doctor, cum laude, from Quinnipiac University School of Law.