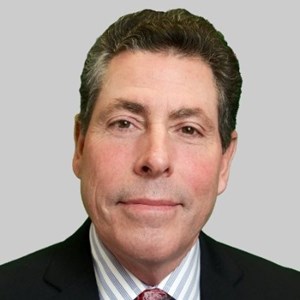 (800) 655–6185
Secure Source International
1601 Lancaster Dr. , Ste. 10B
Grapevine , TX 76051
David W. Nicastro
President
---
Mr. Nicastro is the author of the risk management security column for IRMI.com.
Mr. Nicastro, president of Secure Source International LLP, founded Secure Source in 1994 following a distinguished career that took the former US Marine Security Guard and member of the US Secret Service from his post outside the US Embassy in Beirut to the White House and, ultimately, into the highest echelons of corporate America. Today, he is recognized throughout the security industry for his expertise in business risk management and security consulting.
After completing a 4-year tour of duty with the Marines in 1975, Mr. Nicastro joined the US Secret Service and was stationed at the White House during the Carter administration. He was part of the White House security detail and present for many high-profile events, including the 1979 visit of Pope John Paul II.
After government service, Mr. Nicastro joined an international security firm based in Washington, DC, where he coordinated the security details for numerous high-profile groups and individuals, including international business leaders, entertainers, and foreign dignitaries. He was also selected to train security personnel in foreign countries, Africa, Saudi Arabia, and Venezuela in particular.
In 1983, Mr. Nicastro became the director of Corporate Security for Koch Industries, Inc., presently the largest privately held corporation in the United States. He was responsible for managing security for all of Koch's operations and assets, which included 15,000 employees worldwide and refineries, pipelines, shipping, cattle ranches, and international operations. During his tenure, he created, implemented, and managed Koch's global asset protection program and crisis management plans.
Mr. Nicastro is a Certified Protection Professional and a Life Member of the Association of Certified Fraud Examiners. He has served as chairman of the Energy Committee for the American Society for Industrial Security and currently serves as a member of the board of directors for the Energy Security Council. In May 2006, Mr. Nicastro sold Secure Source to GlobalOptions, Inc.