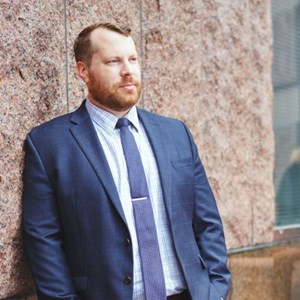 (716) 853–5100, ext. 1380
Lippes Mathias Wexler Friedman LLP
50 Fountain Plaza , Ste. 1700
Buffalo , NY 14202
David M. Knapp
Partner
---
Mr. Knapp contributes articles on courts and coverage issues to IRMI.com.
A partner at Lippes Mathias Wexler & Friedman, Mr. Knapp's experience includes a broad array of coverages, including general liability, excess/umbrella, pollution, builders risk, auto, property, employee dishonesty, professional, tech errors and omissions, and cyber. He counsels clients on insurance coverage issues, performs detailed policy and insurance program reviews, drafts insurance procurement requirements in contracts and subcontracts, and works with insurance brokers to optimize coverage for clients. When a matter must be litigated, Mr. Knapp is a dedicated and outspoken advocate for his clients. He has litigated complex insurance coverage issues, such as environmental, asbestos, personal and advertising injury, trigger of coverage, allocation, priority, antistacking, late notice, bad faith, and more.
Mr. Knapp also frequently writes and presents on various insurance-related topics. In 2017, Mr. Knapp was recognized by the Torts, Insurance, and Compensation Law Section of the New York State Bar Association with the Sheldon Hurwitz Young Lawyer Award for outstanding contribution to the practice of law in the field of insurance.
He is a member of the New York State and Monroe County Bar Associations, and the American Bar Association's Tort Trial and Insurance Practice Section, and is an Associate Fellow of the Litigation Counsel of America. In addition, Mr. Knapp actively volunteers for the Pancreatic Cancer Association of Western New York.
A graduate of Brooklyn Law School, Mr. Knapp served as articles editor for the Brooklyn Law Review. He received his bachelor of arts in political science from the State University of New York at Geneseo.