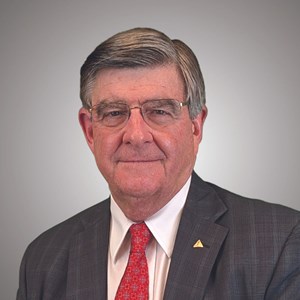 (608) 836–9567
American Risk Management Resources Network, LLC
7780 Elmwood Ave. , Ste. 130
Middleton , WI 53562
David J. Dybdahl
President
---
Mr. Dybdahl writes the IRMI.com Expert Commentary column on environmental insurance.
Mr. Dybdahl, president, American Risk Management Resources Network, LLC, is a licensed excess and surplus lines insurance broker, insurance consultant, and expert witness specializing in environmental insurance and risk management. He has served on the US Environmental Protection Agency's Contractor Indemnification Technical Review Panel, where he created the first contractors pollution liability insurance policy in 1986. He has provided technical guidance on environmental insurance issues to the US Environmental Protection Agency, the Army Corps of Engineers, the US Justice Department, and the US Department of Energy. Mr. Dybdahl has successfully placed insurance programs on many of the world's toughest environmental risks, including developing the first environmental insurance policies for Superfund contractors, placing the first wrap-up insurance programs on the US Department of Energy's nuclear weapons facilities at Hanford, Washington, and Oak Ridge, Tennessee, and insuring the containment operations of the Chernobyl nuclear disaster for the World Bank in London.
His work experience includes risk management consulting for a major manufacturer of asbestos, creating the Global Environmental Practice and serving as the chief knowledge officer of Willis, and forming a national award-winning wholesale environmental insurance brokerage firm where he is currently employed. He founded the nonprofit Society of Environmental Insurance Professionals in 1999 to advance global knowledge-sharing on environmental risk management and insurance.
Mr. Dybdahl is a frequent speaker and published author. He is an approved instructor for the errors and omissions loss prevention curriculum of the national Independent Insurance Agents and Brokers Association and Certified Insurance Counselors classes on environmental insurance. He has made presentations at the national conventions of the Risk and Insurance Management Society and the Society of Chartered Property and Casualty Underwriters, in addition to presenting to more than 400 other technical and education seminars in the insurance industry. His writings have appeared in numerous journals including IRMI and have been used in over 30 insurance textbooks, including the chapter on environmental insurance in the Chartered Property and Casualty Underwriter (CPCU), Commercial Liability, Risk Management and Insurance textbook, and the chapter "Environmental Loss Control" in the Associate in Risk Management (ARM) textbook. His works have appeared in CPCU and ARM textbooks and in Practical Risk Management and The Risk Report, both published by IRMI.
Mr. Dybdahl has served as an expert witness and provided technical research and advice on the customs and practices in the insurance business in over $1.9 billion of litigated insurance coverage matters.
Mr. Dybdahl received his bachelor of business administration with a major in risk management and insurance and a master of business administration with majors in risk management and finance from the University of Wisconsin—Madison. He has been a guest lecturer in the business, engineering, and law schools at the University of Wisconsin—Madison for 37 consecutive years. His professional designations include the CPCU, ARM, MBA and CIC.