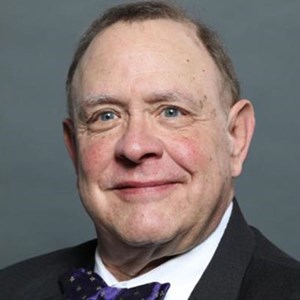 (619) 569–2280
Dolnick Risk Advisors
PO Box 231047 , PO Box 231047
San Diego , CA 92193
David B. Dolnick
Founder, Principal Consultant
---
Mr. Dolnick is the president and principal consultant at Dolnick Risk Advisors, a San Diego-based risk management consulting firm serving diverse clients associated with or involved in the construction industry. He has been involved in risk management and its allied disciplines for more than 40 years, including responsibilities in risk management, safety and loss prevention, underwriting, loss control, and marketing positions. His responsibilities include advising firms regarding their approaches to the management of occupational safety and health programs, insurance, claims, litigation, and enterprise risk management activities and helping them coordinate those functions with strategic planning, human resources, business continuity, and crisis management programs. He spent 27 years with The Brady Companies, where he served as director of risk management. Prior to that, he spent 10 years with various insurers in underwriting, loss control, and marketing positions.
Mr. Dolnick is active in several professional and industry groups, including the American Society for Safety Professionals, where he served as president of the San Diego Chapter as well as serving on its Region I Operating Committee, and the Associated General Contractors of America (AGC), where he is a member of the Surety Bonding and Risk Management Forum. He was involved with the AGC's Gap Task Force, which developed risk management tools for small and midsized contractors and for the insurance brokers and agents who serve them.
Mr. Dolnick was previously a deputy member of the Risk and Insurance Management Society (RIMS) for many years and was honored as that organization's "Heart of RIMS" in 1998. He served as president of the San Diego Chapter of RIMS and was also an active mentor to various RIMS chapters across the country on behalf of the Society. Mr. Dolnick is also a member of the Construction Financial Management Association. He is a frequent speaker at national, regional, and local seminars, including the International Risk Management Institute, Inc. (IRMI), Construction Risk Conference, and has served for many years as moderator of the Construction Industry session at RIMS Annual Conference and Exhibition.
Mr. Dolnick has authored several articles for publication, helped to peer-review the fifth edition of IRMI's The Wrap-Up Guide, and is a contributor to IRMI's Construction Risk Management resource on the following topics: Construction Fleet Management, Preparing Insurance Specifications, How To File Insurance Claims, Shopping Insurance, Job Costing Construction Insurance Costs, Risk and Insurance Information Management, and Modular Construction. Mr. Dolnick also holds the Construction Risk and Insurance Specialist (CRIS) certification and Associate in Risk Management (ARM) designation.
Mr. Dolnick was the 2011 recipient of the IRMI Words of Wisdom (WOW) Award, which recognizes a speaker who has made an outstanding contribution to the construction and insurance industries by unselfishly sharing his or her risk and insurance expertise with exceptional delivery skills, presented at the 31st IRMI Construction Risk Conference, and was honored in 2019 with the IRMI Bill McIntyre Leadership Award, which recognizes visionary leaders who demonstrate commitment to construction risk management through creativity, service, mentoring, and education.