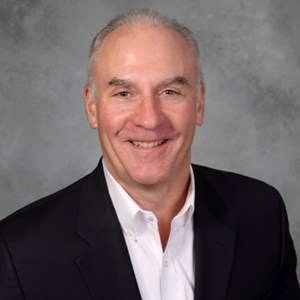 (888) 540–7604, ext. 102
Austin & Stanovich Risk Managers, LLC
1174 Main St.
Holden , MA
Craig F. Stanovich
Principal
---
Mr. Stanovich writes on liability insurance policy issues for IRMI.com.
Mr. Stanovich is cofounder and principal of Austin & Stanovich Risk Managers, LLC, a risk management and insurance advisory consulting firm specializing in all aspects of commercial insurance and risk management, providing risk management and insurance solutions, not insurance sales. Services include fee-based "rent-a-risk manager" outsourcing, expert witness, litigation support, and technical/educational support to insurance companies, agents, and brokers.
Formerly a vice president of commercial insurance for a large regional insurance brokerage firm in Worcester, Massachusetts, Mr. Stanovich specializes in commercial and business insurance, including commercial property and time element, commercial general liability, umbrella liability, workers compensation, and employment practices liability coverages. He has practical, in-depth experience in risk management, pollution liability, retrospective rating programs, workers compensation self-insurance groups, and association captives/risk retention groups and is familiar with most legal issues concerning insurance.
Mr. Stanovich has published articles in various national and local journals and magazines in both the insurance and business fields. He has also served as an expert witness in several cases involving insurance custom and practice, as well as insurance coverage issues. He is currently serving as president of the Central Massachusetts Chapter, Chartered Property Casualty Underwriter (CPCU) Society. Mr. Stanovich has also served on the Holden Finance Committee from 1992 to 1998, serving as chair in 1997 and 1998. He is a member of the Holden Planning Board, currently serving as vice-chairman.
Mr. Stanovich graduated from Bridgewater State College with a bachelor of science in education and has worked in the insurance and risk management field since 1978. He is an instructor locally for CPCU, Associate in Risk Management (ARM), and Certified Insurance Service Representative (CISR) classes and also serves on the National Faculty of the Society of Certified Insurance Counselors for the James K. Ruble Advanced Coverage Series. He holds the Associate in Underwriting (AU), CPCU, and Certified Insurance Counselor (CIC) professional designations and is a Licensed Insurance Advisor in Massachusetts and has his Massachusetts broker's license in property, casualty, life, accident, and health.
Austin & Stanovich Risk Managers, LLC, has been recognized by Business Insurance as a "Notable" website in the category "Risk Management Information" in the publication's "2003 Best of the Web" edition.