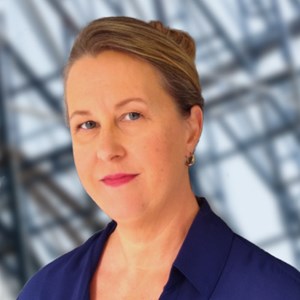 (469) 719–1178
AXA XL


Cheri Hanes
Construction Risk Engineer
---
Ms. Hanes writes on Subcontractor Performance Risk for IRMI.com.
Ms. Hanes is a construction risk engineer for AXA XL's North America Construction. She has amassed more than 25 years of industry experience in preconstruction, operations, and project management. Before joining AXA XL in 2012, her most recent role was with Yates Construction's North Texas Division in Operations and Sustainability Management. Prior to that, she served in Preconstruction and Sustainability for Lend Lease Dallas and as the subcontractor default insurance prequalification specialist, where she participated in the development and implementation of their national subcontractor prequalification process.
Her passion for the "on the ground" risks surrounding subcontractor default has its roots in her experience as a partner in a residential and tenant improvement construction company where she navigated the disruption of subcontractors' failure to perform regularly. She draws on her construction experience to identify and mitigate default risk exposures with a perspective that keeps her clients' best interests in mind and focuses on giving them tools to better manage risk on their projects.
Ms. Hanes is a Construction Risk Insurance Specialist (CRIS), LEED Accredited Professional (LEED AP), and a Clemson University certified Construction Document Specialist (CDS).