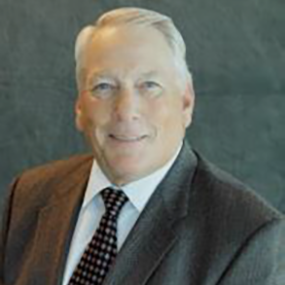 (972) 702–9004
American Contractors Insurance Group, Ltd. (ACIG)
2600 N Central Expy. #800 , 2600 N Central Expy. #800
Richardson , TX 75080
Mike J. O'Neill
President and CEO
---
Mr. O'Neill has been involved in the construction insurance industry for more than 45 years; he joined American Contractors Insurance Group, Ltd. (ACIG), in August 1984. As president and CEO, he is responsible for the overall operations of ACIG and its subsidiary companies. Prior to his current position, he served as ACIG's president for 10 years. Before joining ACIG, he was vice president at Alexander & Alexander in Lincoln, Nebraska. Prior to this, his first position after graduating from the University of Nebraska Kearney was as an underwriting trainee at Aetna Casualty and Surety Company in the Omaha branch office. Mr. O'Neill is a frequent speaker for construction industry trade associations and is the 1998 recipient of International Risk Management Institute's Construction Risk Conference Words of Wisdom Award, presented at the 18th IRMI Construction Risk Conference. At the 2019 Captive Insurance Companies Association Annual Conference, the Outstanding Captive Award was presented to ACIG, as a long-standing and highly successful group captive for the construction industry. Mr. O'Neill accepted the award on behalf of the company.
His expertise lies in the areas of captive management, risk management, retention analysis, contractual risk transfer, development of specialized coverages, and risk funding programs. Mr. O'Neill has written many articles for construction industry publications, including AGC's Constructor, CFMA's Building Profits, and Engineering News Record.
Mr. O'Neill received his Chartered Property and Casualty Underwriter (CPCU) designation in 1978 and his Associate in Risk Management (ARM) designation in 1981.