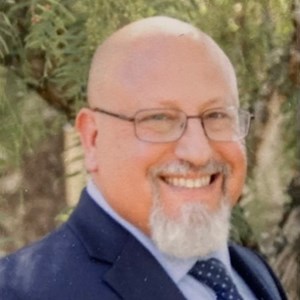 (661) 253–9350
Insurance Law Group, Inc.
24575 Town Center Dr. , Ste. 2401
Santa Clarita , CA 91380
Michael A. Rossi
President
---
Michael Rossi's cyber and privacy risk and insurance column focuses on insurance issues associated with risks inherent in businesses' increasing reliance on technology.
Mr. Rossi is president of Insurance Law Group, Inc., a law firm dedicated to providing legal services to risk managers of large multinational corporations headquartered throughout the world. Currently, his practice focuses on e-commerce insurance issues and insurance issues for mergers and acquisitions. Prior to forming his own company, Mr. Rossi was a partner of Troop Steuber Pasich Reddick & Tobey, LLP, and chair of the firm's Risk Management Group. His practice concentrates in the area of risk management legal services exclusively for policyholder and insurance broker clients. Such services include auditing insurance programs; advising on initial placements and renewals of particular insurance policies; manuscripting insurance policies; advising on insurance issues to consider for mergers, acquisitions, and other corporate transactions; and drafting and negotiating indemnity and insurance provisions in contracts. Mr. Rossi also represents his clients in presenting claims to insurers and resolving insurance coverage disputes. His experience extends to many of the property and liability insurance policies typically purchased by corporate insureds, as well as to many specialty lines of coverage.
Mr. Rossi is a member of the International Bar Association (Insurance Committee), American Bar Association (Tort and Insurance Practice Committee), and the California Bar Association. He also is the founder of the Risk Management and Insurance Coverage Council, an international association of insurance lawyers who provide services to policyholders (the purpose of which is to enable member lawyers to give their clients access to insurance expertise on a worldwide basis). Mr. Rossi also is a member of the Risk Management Research Council, a group of leading professionals in the fields of risk management and insurance brokering, consulting, underwriting, and legal services who share information and ideas on risk management and insurance issues.
Mr. Rossi is a frequent speaker at the RIMS Annual Conference and at numerous local RIMS chapter events, and other industry conferences. He has published numerous insurance-related articles in North America, Europe, and Australia and is a frequent contributor to The Risk Report and Employment Practices Liability Consultant, both of which are published by IRMI.
Mr. Rossi obtained his bachelor of arts degree in history from the University of California at Los Angeles and his juris doctor degree from the University of California, Berkeley, Boalt Hall School of Law.