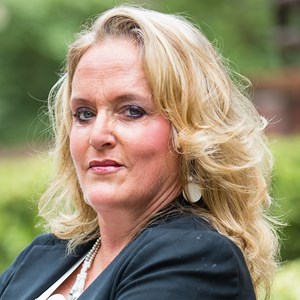 (252) 328–6372
East Carolina University

Greenville , NC 27858
Brenda Wells-Dietel
Director
---
Dr. Wells-Dietel writes the risk and insurance higher education scene column for IRMI.com.
Dr. Wells-Dietel holds both a bachelor of business administration and a doctor of philosophy in risk management and insurance from the University of Georgia. She also holds the Chartered Property and Casualty Underwriter (CPCU), Accredited Advisor of Insurance (AAI), and Cannabis Insurance Coverage Specialist (CICS) designations and the Construction Risk and Insurance Specialist (CRIS) certification. She also holds a graduate certificate in business analytics from East Carolina University.
Dr. Wells-Dietel has spent over 35 years studying and teaching risk management and insurance. She serves as the director of the East Carolina University College of Business Risk Management and Insurance program, and she is the Robert F. Bird Distinguished Professor of Risk Management and Insurance. She is also the chairperson of the Department of Finance and Insurance, beginning July 1, 2022.
She is a private consultant to the insurance and risk management industry. A sought-after public speaker, Dr. Wells-Dietel can educate and entertain groups of all sizes and backgrounds. She has served as an expert witness and consultant on several court cases. Her consulting firm—Risk Education Strategies—offers agency management consulting, custom seminar delivery, preparation of expert opinions and testimony, continuing education course delivery, agency valuation, and risk management audits. Her expertise is in property-casualty insurance, and she also has experience in life insurance twisting/churning cases.
Dr. Wells-Dietel has a long history of forming, supporting, and mentoring student organizations and has a wide range of experience in public relations and fundraising. She is the founder of the Texas Risk and Insurance Professional Society, a nonprofit entity that supports insurance education. She has a career fundraising total of well over $3 million.
She has published numerous research articles in a variety of academic and professional journals. Her current research interests are varied. They include marijuana legalization and the insurance industry, diminished value in automobile insurance, and insurance education. Her publication in Journal of Insurance Issues on marijuana legalization and its impact on property-casualty insurance is considered the seminal paper in this field.
Dr. Wells-Dietel is a member of the American Risk and Insurance Association, Western Risk and Insurance Association (WRIA), and the Southern Risk and Insurance Association (SRIA). She is a past president of SRIA and WRIA. She is a professional member of the American Association of Insurance Management Consultants.